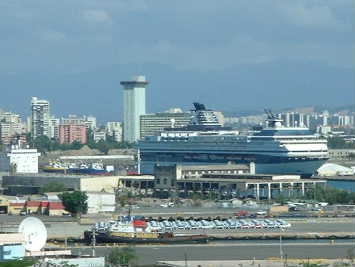 The Galaxy docked in San Juan. We arrived
a little after noon on Sat. the 14th of April,
and had our first of a weeks worth of buffet
lunches. We didn't sail until 11pm so we
caught a cab into Old San Juan and poked
around.
El Castillo San Christobal overlooking
city and sea.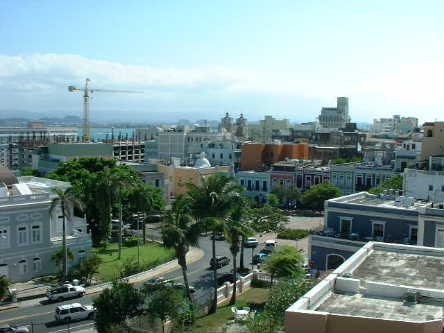 Old San Juan from the fort.
Looking out the other way.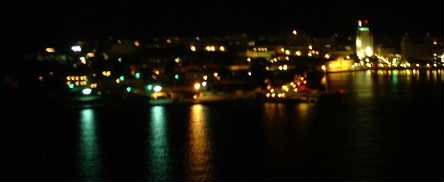 From the ship as we leave San Juan after a 10:30 muster drill. We were tired
travelers and finally fell asleep around midnight.