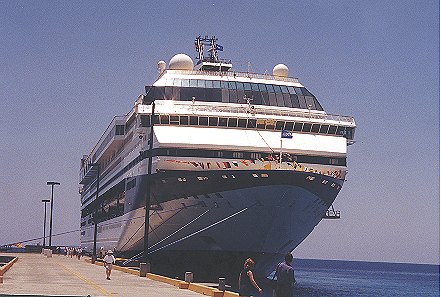 Arrived in Frederiksted, St. Croix on Easter morning, rolled
out of bed and went up to the breakfast buffet
where I ate like it was my last meal! Then it was
a cross- island bus ride to the town of Christansted
for a snorkeling excursion to Buck Island.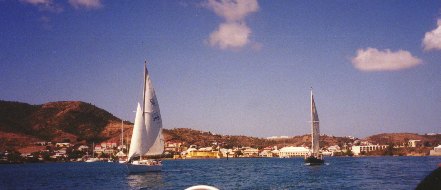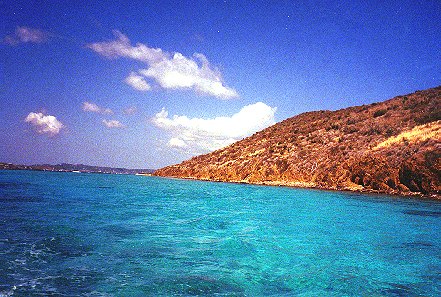 Buck Island National Park and some excellent
snorkeling in the crystal clear waters.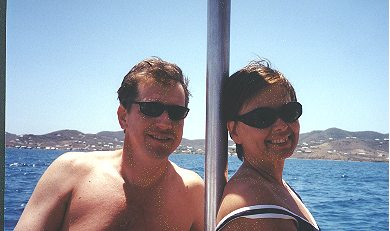 The happy couple after our underwater fun. We saw
sea turtles, conch, shrimp, and tons of beautiful fishand coral.
Back on the ship carol gets some sun at the pool while I walk
around Fredricksted...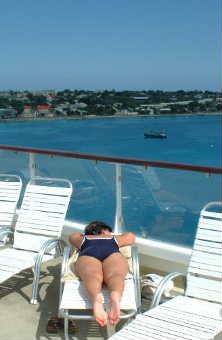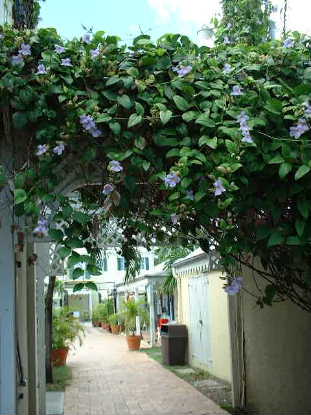 St. Croix as we sail out of port.
That night we had our first formal dinner, and met our charming dinner
companions. There was Elaine and her mom Edith from the Jersey shore, also
Mike and Dottie from Denver Co., Pete and his dad Dick from Ontario
Canada, and Hal and Mary from Cleveland rounding out a fine and
enthusiastic crew. And Zafir, our head waiter.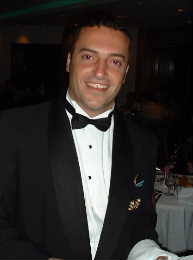 The food was generally excellent. I had rack of veal,
Carol had filet. We thought it would be a good
idea to do some laps around the pool deck after
dinner each night, 12 laps equaling one mile,
and the first night we managed only 10 before
heading off to the slot machines and the big Broadway
show.