Although the Galaxy was docked in Charlotte Amalie,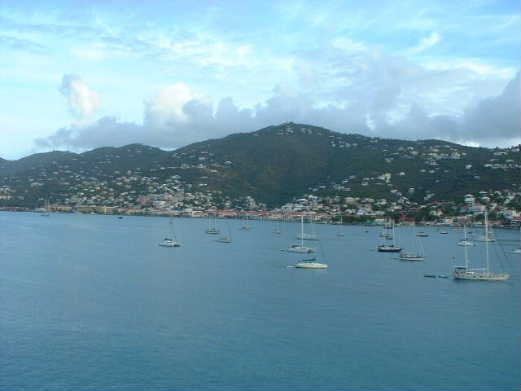 we spent most of the day on the island of St. John.
After a fine buffet breakfast we caught a cab to a
ferry to a surry that finally landed us in Trunk Bay.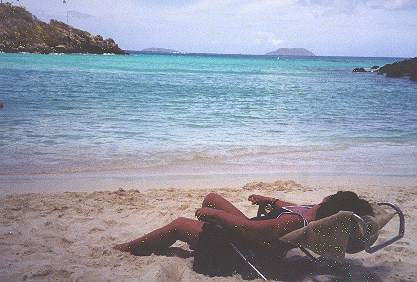 Carol finds her slice of heaven.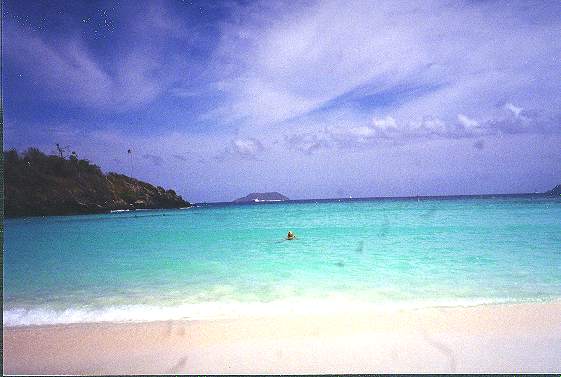 We had some lunch on the beach, I snorkeled till I turned
pruney, and Carol decided this was her favorite place
on the planet. We poked around St. John and had a couple
of locally brewed Blackbeard ales while we waited for the
ferry to take us back to St. Thomas.
Notice the conch shell imbeds.
Back on the ship in time to clean up ,dress up and meet
up for the evenings final fine dining event.We say our
fond good byes, tip the staff and head up to do our
12 laps one last time.