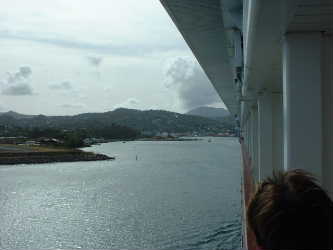 Pulling into the harbor early morning
which was followed by a rather large
breakfast, then off the ship for a tour
of the island.
They call these the Pitons.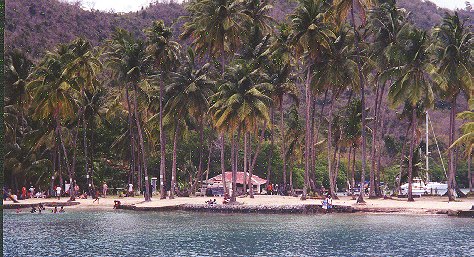 We hopped on a sail cat that took us along the
coast, stopping along the way for a swim. There
was plenty of rum punch and bananas along with
reggae music and dancing.
Back on the catamaran, we cruised to the pier
at Soufriere.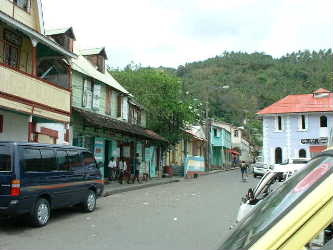 Then it was into a van that took us up the hill
to a very stinky active volcano.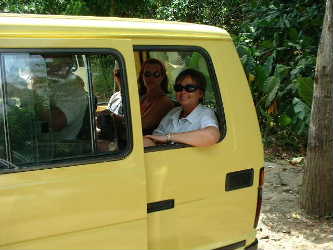 Our excursion included a stop at a local hotel in the forest
for a real creole lunch and some Piton beer.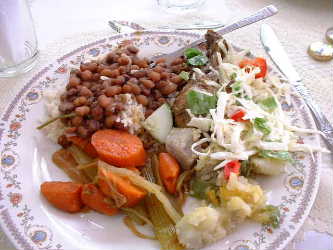 The last leg of the trip was a twisty turny up and down bus ride
back across the island. We passed through a banana plantation,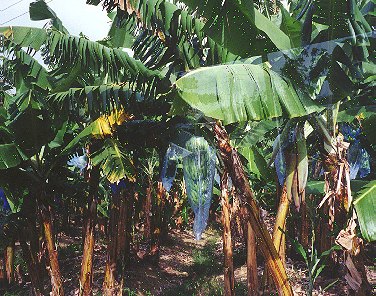 ...and got a view of the Galaxy in harbor from a high cliff.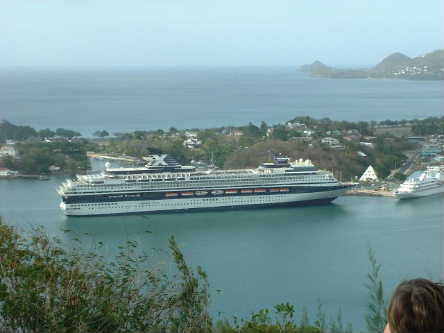 Arriving back at the ship just in time to shove off for the long
sail all the way down to our next port of Barbados. After an
excellent dinner, do our full 12 laps around the pool deck,
then back to the cabin exausted from this fun day.